Welcome to Cliqbux, the comprehensive point-of-sale (POS) solution for modern businesses. Our cloud-based software is designed to provide you with the tools you need to efficiently manage your operations and maximize profits. With features such as Real-Time Reporting, Employee Management, Table Management, Inventory Management, Ingredient Management, Purchase Orders, Enterprise Reporting, and Customer Reservation, our system streamlines your business operations and provides you with valuable insights into your performance.
What's more, Cliqbux POS also works offline, ensuring that you can process transactions and manage your operations even when you don't have an internet connection. Our software is equipped with Warehouse Management capabilities to help you manage your stock efficiently, so you never run out of inventory. We also offer 24/7/365 support to ensure you always have access to the help you need, when you need it.
Choose Cliqbux and experience the benefits of a comprehensive POS system that helps you stay ahead of the game. Contact us today to schedule a demo and see how our solution can revolutionize your business.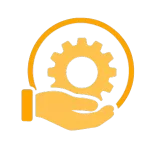 Get the help you need, whenever you need it. Our expert support team is available 24/7/365 to assist with any issues or questions you may have.