Manage your Business with Ease
At Cliqbux, we know that running a business can be challenging, but managing it doesn't have to be. With our cutting-edge Point of Sale software and intuitive web dashboard, you'll have everything you need to run your business efficiently and effectively. Say goodbye to complicated systems and hello to a streamlined process that saves you time and money. Our powerful solution is designed to help you grow your business and take it to the next level. Try Cliqbux and see the difference it can make for your business. Manage your business with ease, today.
POS and Management Solutions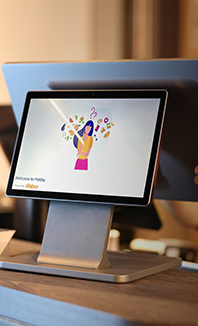 POINT OF SALE SOFTWARE

Cliqbux is the top provider of advanced POS systems for businesses in the restaurant and retail industries. Our innovative technology allows seamless management of inventory, employee schedules, and purchase orders.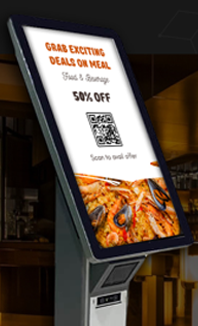 SELF-SERVE KIOSK

The Cliqbux Self-Serve Kiosk allows for customers to place their orders quickly and easily. Without the need for a waiter/waitress, customers will have the ability to order and apply order modifications to their orders all on their own.



Introducing Cliqbux Web Dashboard – the ultimate solution for seamless PoS management! Our user-friendly platform provides access to real-time reporting, enabling you to make informed decisions based on accurate sales data. With remote management capabilities, you can effortlessly oversee multiple locations from a single dashboard, making day-to-day operations a breeze. Try Cliqbux Web Dashboard today, to streamline your operations and optimize your retail business for success!!